Injured In Kuwait
---
Kuwait is a small country located at the tip of the Arabian peninsula in the Persian Gulf, bordered by Iraq and Saudi Arabia. It is oil-rich and strategically located, which made it the target of aggression by Iraq.
There has been a strong U.S. military presence in Kuwait since Iraq attempted to annex the country in the early 1990's. Leading a multi-national coalition of 34 countries, the U.S. was instrumental in turning back Iraq's military when it invaded Kuwait. Operations Desert Shield and Desert Storm established the beachhead in Kuwait, and there are still several U.S. military bases there. It is thought that the bases in Kuwait are now the staging area for airstrikes being carried out against ISIL in Syria and Iraq. Over 10,000 troops and approximately 5,000 contractors are thought to be in Kuwait currently, but that number is increasing almost daily.
---
---
Camp Arifjan, Ali Al Salem Air Base and Camp Buehring provide staging hubs, training ranges and locations to provide logistical support. Camp Doha, the largest, is near Kuwait City. Fifty miles to the southwest of Kuwait City several squadrons of land and carrier-based aircraft use Ahmed al-Jaber air base. This air base is one of three used for patrols and bombing raids in Iraq. Kuwait is also the stockpiling grounds for the U.S. military's Hercules C-130 transports and A-10 "Warthog" ground attack planes, as well as tanks and other equipment. Needless to say there is a huge requirement for maintenance personnel for all this aircraft and equipment. Contractors such as Northrup Grumman, DynCorp and Fluor (among others) have a large presence on these bases to support the military efforts, and the need for contractors will grow in the next few months as the U.S. increases its efforts against the terrorist groups.
---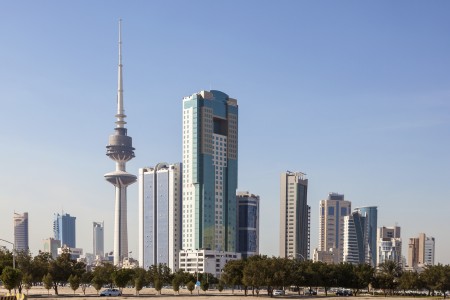 Wherever there are U.S. defense contractors working in a region, there is also the possibility of an employee being injured while on the overseas job. Industrial accidents or medical conditions caused by the circumstance of employment know no governmental or geographical boundaries.
The Defense Base Act is a workers' compensation program specifically for injured employees of U.S. contractors working around the world. The program provides for medical care and wage replacement if the worker has been injured in the course and scope of their employment. The "Zone of Special Danger" doctrine of the Defense Base Act means this program may even cover injuries occurring during reasonable recreational activities, not just while at work, if the area is isolated or dangerous. There are however, specific time frames within which you must bring a claim and specific procedures for doing so.
If you have been injured while working in Kuwait for a U.S. contractor, or a loved one has been killed while working there, you may be entitled to this workers' compensation under the Defense Base Act. You should consult with an experienced, dedicated Defense Base Act attorney to determine your course of action. The attorneys at Barnett, Lerner, Karsen, & Frankel, P.A. have the knowledge and experience to help you successfully pursue a Defense Base Act claim.
We Are Dedicated To Helping You With Your Case.