Injured In Japan
---
There has been a strong United States military presence in Japan since the end of World War II. Immediately after the war the U.S. was an occupation force, and the country was demilitarized so that it could not easily wage war again. In 1951 under the Treaty of San Francisco, the sovereignty of Japan was restored. At the same time, the two countries signed the Japan-America Security agreement which provided that the U.S. would protect and defend Japan in the event of military aggression against that country. Subsequent agreements have continued this arrangement for defense. One view of this arrangement is that it has allowed Japan to focus their domestic spending on their own economy, which propelled the country to become one of the world's great economic powers.
There are currently nearly 50,000 troops stationed in Japan at 23 different bases belonging to the Air Force, Marines, Army and Navy. Many of these 23 are on the island of Okinawa. Under a new agreement, about half of the 20,000 Marines stationed there will be relocated to Guam and elsewhere, but there is no specific timetable for that move.
---
---
Military bases function as small, self-contained cities in many respects, and as with nearly all military bases these days, there are a number of U.S. contractors supplying support services to those bases. In the past the military used its own personnel for such tasks as maintenance and food service, but these jobs are now contracted out and it is estimated there are nearly 5,500 employees working for various military contractors in Japan.
Where there is this much activity and this number of people, there are bound to be injuries that occur on the job or as a result of being in a foreign location. People sustain injuries overseas the same as they do on any job in the U.S. – they fall off ladders, get hit by vehicles, sustain broken bones, suffer cuts and bruises, experience electrical accidents or get injured by any other means by which injuries occur.
If you have been injured while working for a U.S. contractor in Japan, you may be entitled to compensation for your injury under the Defense Base Act. This is an extension of the Longshore & Harbor Workers Compensation Act, which is a federal workers compensation program. Like any workers compensation program, the Defense Base Act provides for medical care and wage replacement, based on earnings. There are provisions for those who may be temporarily or permanently disabled, and there are death benefits for the survivors of one who has been killed while working for a contractor overseas.
---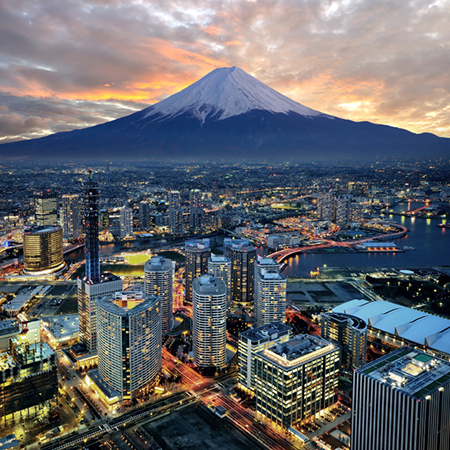 There was an uptick in U.S. contractor activity in Japan after the devastating earthquake and tsunami in March of 2011 because the U.S. used many contractors to provide humanitarian and other relief assistance to that country. Depending on the job, it was a dangerous place to be because of so much debris and damage to buildings. Many who were working there did not know that if you were working for a contractor providing relief to the country, you were covered by the Defense Base Act. This coverage has been confirmed by the U.S. Department of Labor, who oversees the program.
The procedures for filing claims for this compensation can be confusing, and there are very specific time limits within which you must file your claim. If you or someone you know has been injured while working for a U.S. contractor in Japan, whether on a military base or during the global relief efforts in 2011, you should consult with an attorney experienced in Defense Base Act claims. The attorneys at Barnett, Lerner, Karsen, & Frankel, P.A. have the knowledge and experience to help you successfully pursue a Defense Base Act claim.
We Are Dedicated To Helping You With Your Case.