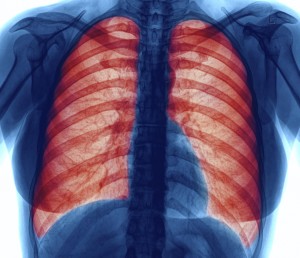 New scientific and medical research relevant to military veterans, civilians, and independent contractors shows that there is a potential correlation between the onset of chronic obstructive pulmonary disease (COPD) and post traumatic stress disorder (PTSD). The University of Iowa Center for Comprehensive Access and Delivery Research and Evaluation, by way of a recent journal article, has set forth that although there remains somewhat inconclusive evidence to support the co-occurrence of COPD and PTSD, there is strong evidence implicating PTSD as an important comorbidity impacting COPD management. As such, military veterans and civilians serving in war torn areas and returning to the U.S. to find themselves suffering from PTSD may eventually find that they are experiencing symptom and other health signs related to the development of COPD. Another article provides similar findings emphasizing that although there still requires significant research on the subject matter, "there is some evidence that PTSD plays a role in the perception of COPD illness burden."
Many of the studies in this regard have focused primarily on groups of military veterans who have returned from war and conflict-based zones such as Afghanistan and Iraq, and during the course or after completion of their service began to suffer various health related issues including PTSD, and who have subsequently began to experience other additional long-term health implications such as COPD.
The evaluation of PTSD as a precursor to other long-term physical manifestations is not a new concept and has been assessed with respect to other issues. For instance, medical research a few years ago examined the relationship between PTSD and the onset of early age heart disease, concluding in pertinent part that, "PTSD was prospectively associated with HD mortality among veterans free of HD at baseline [wherein] this study suggests that early-age HD may be an outcome after military service among PTSD-positive veterans." Other research has focused on the relationship between the occurrence of PTSD in military veterans and physical comorbidities, concluding in relevant and pertinent part diseases such as diabetes, coronary heart disease, and stroke. 
Among veterans, civilians, and military based contractors, PTSD may lend itself to substantive physical medical ailments, diseases, and other manifestations of significant medical conditions.  For many years, veteran, civilian, and military contractors have been denied insurance claims, compensation, and other recovery on the basis that their PTSD is unrelated and has not causal relationship to other significant health issues they may be experiencing. Over the years, medical research has been slowly peeling back such layers and is gradually highlighting not only the plausibility of the relationship between PTSD and other physical medical issues, but increasing awareness and attention to the fact that there are certain medical issues that should be evaluated to determine the viability of such a relationship. The research sheds light on the viability that veterans, civilians, and military based contractors should be able to assert insurance, medical, and workers compensation for these conditions and is greatly impacting the way in which medical professionals, especially those that work exclusively with veterans affairs, react to these conditions. 
As the research continues to be refined, developed, and evaluated, veterans and civilians will greatly benefit as medical professionals will be better positioned to assist those veterans that are suffering from PTSD and find themselves experiencing other health issues. 
Our Firm
If your spouse or loved one was injured while working outside of the United States for or as a U.S. government contractor, you should contact the Defense Base Act death benefit attorneys at Barnett, Lerner, Karsen & Frankel, P.A. Worker compensation and other legal claims under the Defense Base Act can be substantial and involve a complex, arduous, and challenging process.
A qualified injury and workers' compensation attorney will work with the employer and responsible insurance carrier to secure the employment benefits owed to you and your family
under Defense Base Act policies. Pursuing your claim under The Defense Base Act is a complex process and subject to many procedural and substantive requirements mandated by federal law. The injury and workers' compensation attorneys at Barnett, Lerner, Karsen & Frankel, P.A. are experienced in claims and benefits arising under The Defense Base Act and Longshore and Harbor Workers' Compensation Act and know how to advocate for your rights. Contact Barnett, Lerner, Karsen & Frankel, P.A. to get the advice and guidance you need so you receive the Defense Base Act death benefits you deserve.