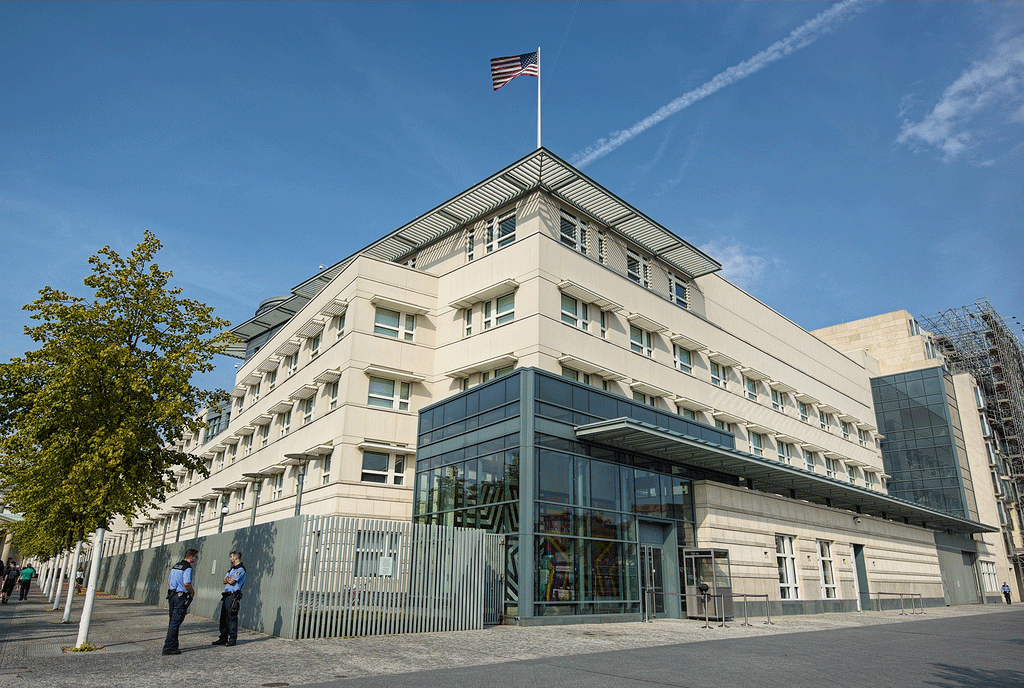 Before private military contractors and other overseas workers confront the Iraq War, they must first emerge victorious in the Paperwork War.
After they receive provisional employment offers, which probably means they have already provided a considerable amount of background materials to their prospective employers, candidates must normally complete the Office of Personnel Management's Standard Form 86 Questionnaire for National Security Positions. To say this form is extremely detailed is an understatement because it is over 125 pages long. For the most part, "I don't remember" or "I don't know" are not acceptable responses, and any inconsistent response will almost certainly raise a red flag. After the Office of Personnel Security and Suitability reviews the form for completeness, the office begins its substantive processing. Roughly a month later, the candidate has a face-to-face interview with a Diplomatic Security investigator; this interview takes place only after the DS investigator has personally verified that information in the form. An adjudicative officer reviews the entire file and has final say in the matter. Most applicants are eventually approved after the lengthy process. However, in some cases, a 90-day interim security clearance may be an option, if there is a documented immediate need.
The government conducts re-inspections at least once every five years, and contractors must submit updated information. In most cases, these supplemental investigations only cover the period since the initial security clearance or most recent re-inspection.
Losing a Security Clearance
The DoD can take adverse action against a security clearance, including revocation, based on thirteen different areas that include:
Allegiance: Affiliation with a terrorist group or terrorist sympathizers, foreign business interests, and even a personal affiliation with a noncitizen can all call allegiance into question.

Personal Conduct: This category includes substantive abuse, a criminal record, refusal to cooperate with an investigation, and anything else that indicates a lack of judgement skills.

Financial Matters: According to Guideline F of

DoD Directive 522.06

, which will be discussed below, a pattern in this area is cause for concern.
Other oft-cited reasons for adverse action include misuse of information, mental or emotional disorders, and unauthorized moonlighting.
Each area has three parts: the concern, possible disqualifying conditions, and mitigating circumstances. Guideline F is a good example because many people erroneously believe that bankruptcy automatically revokes a security clearance. The concern is legitimate because the DoD fears that financially distressed individuals may be tempted to turn to illegal activity to raise funds and unexplained wealth is often tied to illegal activity. As a result, these conditions are possible disqualifying conditions.
There are a number of mitigating factors, and many of them apply to those in financial distress. They include:
No Pattern: Many times, a large medical bill or brief unemployment period start a financial chain reaction that was, in fact, an isolated incident not likely to be repeated.
Lack of Control: Medical bills and unemployment are also beyond a person's control, at least to a large extent, as is a divorce or death in the family.

"Good Faith Effort:" An attempt to control the situation, even if unsuccessful, is a mitigating factor.
Several Executive Orders offer more guidance and insight into how the process works.
Compensation for Injuries
Security clearance issues, whether obtaining it or keeping it, often pale in comparison with workplace injuries. Even if the government does take action against a clearance, the individual typically has little problem finding comparable employment, or even higher-paying employment, with another employer. Injured contractors may not have this option, particularly if the injury is long-term or permanent.
To be compensable under the Defense Base Act, the injury must:
Be caused, or if a pre-existing condition, aggravated or the need for care accelerated by the work environment. Psychiatric injuries as well as physical injuries are covered.

The DBA provides worker's compensation insurance benefits that pay for lost wages, medical bills, and physical rehabilitation costs. In most cases, injured contractors may choose their own doctors.
Under the DBA, the insurance company typically pays medical providers directly and the injured contractors are not liable for any unpaid charges of covered procedures. Victims receive lost wages benefits based on their Average Weekly Wage (AWW) calculation.
Contact us today to learn about the procedure involved in a DBA claim.