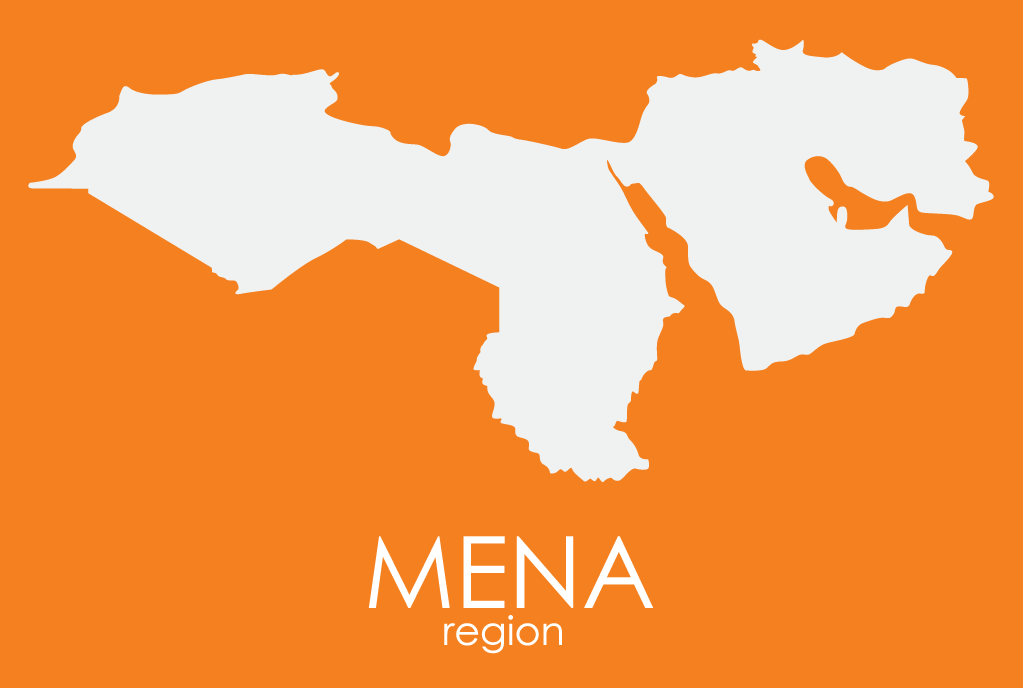 Various U.S. government agencies continue to award huge development and security contracts to protect and expand American interests in the Middle East and North Africa regions. These projects create economic opportunities for thousands of individuals, but also carry substantial risk of injury.
The U.S. Agency for International Development announced that it will provide $68 million in emergency assistance to Sudan and South Sudan. This latest award is on top of the nearly $1 billion the agency has already provided to the region since 2011. A combination of El Niño-related environmental disasters and an ongoing civil war have created millions of refugees. Over the last two months alone, over 48,000 people have fled to East Darfur, joining about four million displaced persons who are already seeking shelter in the area. Only two other countries in the world have more malnourished and food-insecure people than Sudan.
A $139 million project is underway on the other side of the Red Sea. Although the UN recently brokered a cease-fire in the protracted war between Yemen and Saudi Arabia, USAID estimates that over twenty million Yemenis need humanitarian aid, and about six million of these individuals require emergency "life-saving food assistance." In addition to roughly 122,000 metric tons of wheat, vegetable oil, peas, and other staples, the money will provide health care, shelter, drinking water, and security for millions of displaced families. USAID has already invested nearly $200 million in Yemen in the last two years alone.
Finally, the U.S. Air Force recently awarded a ten-year, $975 million contract to fifteen companies, including Raytheon, Honeywell, and DynCorp, to provide counter-narcotics and anti-piracy support, both in the MENA region and worldwide. These firms "will provide services, equipment, material, and minor construction services to improve the capability of U.S. and partner nation agency organizations; and endeavor to detect, deter, disrupt, degrade, and defeat national security threats posed by illegal drugs, trafficking, piracy, transnational organized crime, threat finance networks, and any potential nexus among these activities." An Air Force agency headquartered in Langley, Virginia will be coordinating the efforts; the contract has a completion date of January 28, 2025.
Assistance and Military Contracts
It is difficult for some of us to fathom the conditions in many MENA nations. But the UN estimates that, worldwide, about 2.8 billion people live on less than $2 per day. So, many of these people already have almost nothing. When there is an armed conflict or an environmental crisis, the needs are truly staggering.
In many cases, the conditions which created the crisis also make it difficult to address the need. Cash-strapped governments that may already be largely ineffective cannot, or will not, maintain roads and bridges, tend to power infrastructure, or provide security for refugees. The contracts who are working on the project must deliver all these services, and more.
Military contracts operate under a somewhat similar principle. In addition to constructing new facilities and developing new technologies, contractors must provide support services during the initial phases, and training during the latter phases.
The bottom line is that all these contracts, regardless of dollar amount, are massive undertakings that require thousands of workers.
Eligibility Under the Defense Base Act
Many people believe that contractors are only eligible for compensation if they are hurt or killed in a war zone, but the Defense Base Act is not to be confused with the War Hazards Compensation Act. These are two different laws that serve two different purposes. The DBA has a much broader application; for example, last year, the Peace Corps spent over $40 million on DBA compensation.
This 1941 law applies to any employee who was hurt while performing services at:
Most foreign armed forces bases,

Foreign territory occupied by U.S. forces, including Guantanamo Bay, and

Overseas public works projects spearheaded by U.S.-based employers.
In some cases, contractors who are employed by sympathetic foreign governments may also be eligible for DBA compensation. Additionally, the contractor does not necessarily have to be at the jobsite or "on the clock" for the DBA to apply.
Compensation Available
Eligible victims do not have to prove fault to obtain insurance benefits that cover economic losses, such as:
Lost Wages: These damages are typically paid according to the formula two-thirds the contractor's average weekly wage (AWW) times the percentage of disability, such as diminished capacity following a brain injury.
Medical Bills: Injured contractors have the right to choose their own doctors, in most cases.
Out-Of-Pocket Costs: Medical devices, prescription drugs, physical rehabilitation, and physical alterations to dwellings are all covered by the DBA.
In most cases, the insurance company pays the provider directly for medical expenses and other such costs. The contractors are not liable for the bills and are not responsible for any unpaid
charges.
Contact us today to learn more about the DBA and its application.