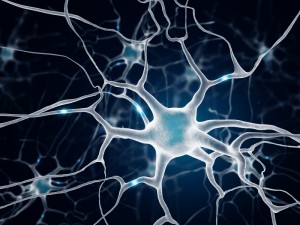 A recent article is highlighting innovative new medical treatments for those suffering from traumatic brain injuries (TBI). Civilian contractors working in dangerous areas overseas commonly suffer from TBI, Post Traumatic Stress Disorder, and Depression. 
The article highlights how "a new nonprofit organization is seeking to cut the time it takes for brain injury and post-traumatic stress research to transform into treatments for those life-altering conditions." The company involved in this innovative medical treatment is Cohen Veterans Bioscience, with offices in New York and Cambridge, Massachusetts, and their primary goal is to "facilitate development and production of diagnostic tests for traumatic brain injury and PTSD as well as treatments and cures."
Since the U.S. involvement in various conflicts in the Middle East, there has been a concerted effort between research, non-profits, private enterprise, and the military to find cost-effective, comprehensive, and robust medical approaches to assisting members of the military and civilian contractors that have suffered from traumatic brain injuries (TBI). 
The New TBI Research
Cohen Veterans Bioscience was started by Steven Cohen, chairman and CEO of Point72 Asset
Management, and a well-known philanthropist who has financed various veterans' mental health programs, "including the Steven and Alexandra Cohen Veterans Center for the Study of Post-Traumatic Stress and Traumatic Brain Injury at NYU Langone Medical Center and the Cohen Military Family Clinic at NYU Langone." 
For those who serve and work overseas, traumatic brain injuries (TBI) are actually considered a common occurrence, where "327,299 troops were diagnosed with a TBI from 2000 to March 2015."  The numbers are staggering and signify the importance of continued innovation, and development in treatments to assist military and civilian personnel recover from TBI. The Congressional Research Service has noted that there are "138,000 active-duty members who deployed in support of combat operations were diagnosed with PTSD from 2001 to 2015."   
Unfortunately, many civilian contractors who suffer from these and similar injuries never fully appreciate the scope of their injuries. Even those who do identify a problem often fail to seek help out of concern for the cost involved. It is important to understand that laws like the Defense Base Act provide support for injured civilian contractors, often providing support so that those hurt can take advantage of the treatment advancements spurred by this and similar research.
Better Understanding of PTSD
The long-term goal of companies such as Cohen Veterans Bioscience, is to "improve the scientific understanding of the basic biological mechanisms" of head injury and PTSD. Despite significant investment by the National Institutes of Health and the Defense Department in basic science, there is still a huge unmet need for these individuals. Unfortunately, many
Evidencing the lack of unmet needs for individuals is the fact that currently "there are only two approved medications for PTSD and nothing for TBI [and] the fact that this gap exists despite these investments indicates that more work needs to be done." The expectation is that Cohen Veterans Bioscience has plans to fund $30 million in research programs over the next five years and has established partnerships with NYU and Columbia University that include "focusing on translational research. The organization also plans to use big data to develop models for who might be susceptible to PTS, concussion or more severe brain injury [and] to shorten the development for diagnostics and treatments from the average 11 to 13 years to five years, and, for a diagnostic test, perhaps as little as three years." Such efforts by Cohen Veterans are significant, especially given the current case load of military veterans dealing with traumatic brain disorder and posttraumatic stress disorder (PTSD). 
Our Firm
If your spouse or loved one was injured while working outside of the United States for or as a U.S. government contractor, you should contact the Defense Base Act death benefit attorneys at Barnett, Lerner, Karsen & Frankel, P.A. Worker compensation and other legal claims under the Defense Base Act can be substantial and involve a complex, arduous, and challenging process.
A qualified injury and workers' compensation attorney will work with the employer and responsible insurance carrier to secure the employment benefits owed to you and your family under Defense Base Act policies. Pursuing your claim under The Defense Base Act is a complex process and subject to many procedural and substantive requirements mandated by federal law. The injury and workers' compensation attorneys at Barnett, Lerner, Karsen & Frankel, P.A. are experienced in claims and benefits arising under The Defense Base Act and Longshore and Harbor Workers' Compensation Act and know how to advocate for your rights. Contact Barnett, Lerner, Karsen & Frankel, P.A. to get the advice and guidance you need so you receive the Defense Base Act death benefits you deserve.