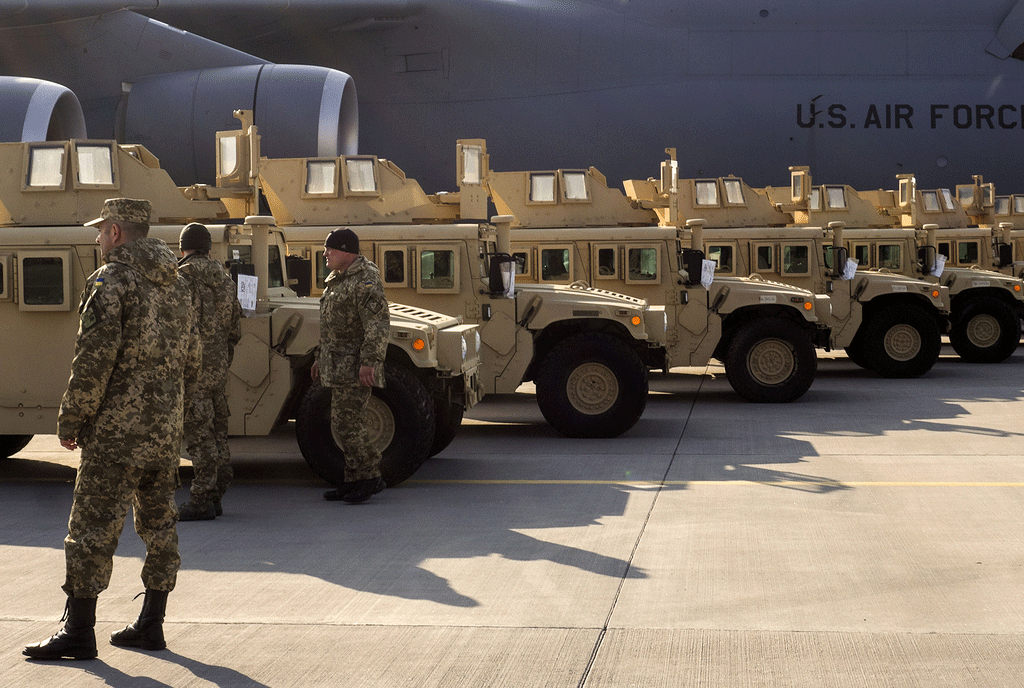 Even as the number of servicemembers in the war-torn country has dwindled to under 9,000, there are still over 29,000 contractors in-country, according to the Congressional Research Service. Curiously, only about 10% of these contractors perform security services.
Since fiscal 2007, the DoD has spent over $220 billion for contractors in the Iraq and Afghanistan theaters. Both the numbers are down considerably from their 2012 peak, when there were 88,0000 servicemembers and 117,000 contractors in Afghanistan. As servicemembers left, someone had to stay behind to oversee rebuilding and basically deter further aggression, and that "someone" has been private military contractors. Once considered almost an afterthought, the civilian brass is much more concerned with oversight in this area, since it is obvious that contractors are here to stay and were not simply a stopgap. This year's spending bill includes provisions for contractor regulation and management, although the measure does not single out Afghanistan or any other theater.
About 70% of these contractors are foreign nationals. These individuals are mostly military interpreters and non-combat reconstruction workers laboring under American supervision.
What Contractors Mean and What They Do
Contractor usage has exploded over the last twenty years, and not just in Afghanistan. That is primarily because the nature of warfare, and the acknowledgement of the role that private military contractors can play in the new nature of warfare, has changed dramatically over that time period.
In years past, the DoD and other military leaders had almost no interest in non-combat operations. One of the major exceptions – the post-World War II Marshall Plan that helped rebuild former Nazi-occupied territories in western Europe – almost exclusively involved monetary assistance as opposed to hands-on reconstruction. But the Marshall Plan was neither a charity fund nor an economic investment; instead, the Marshall Plan was designed to make these nations into effective allies against a perceived Soviet threat.
The rebuilding programs in Afghanistan and Iraq have similar underpinnings. They are not altruistic endeavors; rather, they are designed to rebuild and stabilize these countries and thus obviate another war. Money alone may not be enough, because many lesser-developed countries lack the infrastructure to absorb and distribute large sums of money. In other words, there must be hands-on redevelopment.
The DoD is adept at bringing current enemies down, but not at all adept at building former enemies back up. As a result, there is a need for soldiers who have a specific skill set that regular servicemembers do not have, but that private contractors may indeed possess.
Contractors can also provide effective support in any temperature, and we are not talking about the climate.
During the George W. Bush years, Iraq and Afghanistan both saw intense fighting. When things get hot, it is essential that as many servicemembers as possible be deployed to offensive and other direct combat operations, especially if the troop levels are to remain relatively low to assuage political opposition. In these environments, contractors provide escort, protective, and other services that servicemembers normally perform. As an added bonus, servicemembers receive the higher-adrenaline assignments, and morale stays higher.
For much of the Obama Administration, these theaters have been somewhat warm. Combat has been less intense, mostly due to the political pressure, whether external or self-imposed by leaders, to wind down combat operations. Private military contractors are essential in these environments, as well, because these troop levels are not part of the official count. So, the DoD gets to maintain a visible presence in-country, have a rapid response team onsite, and "bring the boys home" all at the same time.
Compensation for Injured Contractors
Injuries are injuries, whether the victims carried hand tools or hand guns, and whether they occurred out on the street or in the embassy's back office. The Defense Base Act exists to provide compensation in all these situations.
Like many other workers, contractors essentially live hand to mouth, especially because they typically have no benefits. So, the DBA pays lost wages in both:
Scheduled Injuries: Permanent injuries, like the loss of a digit or member, usually have fixed payout amounts.
Unscheduled Injuries: If the victim will recover, the DBA normally pays two-thirds of the Average Weekly Wage (AWW) for the entire period of disability.
The AWW includes both regular and occasional cash compensation, as well as some non-cash compensation, like tuition reimbursement and housing allowance.
The DBA also pays medical bills. Since the law's intent is to help injured contractors fully recover and get back to work, the DBA covers a full range of these expenses, including:
Emergency care,

Diagnostic procedures,

Corrective surgery,

Medical devices, and

Physical therapy.
The insurance company normally pays these expenses directly according to a pre-negotiated payment schedule, and injured contractors are not financially responsible for any unpaid covered expenses.
To learn more about claiming the benefits you deserve, contact Barnett, Lerner, Karsen & Frankel.