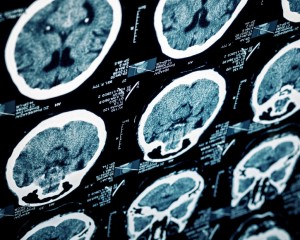 An important issue that has been the subject of many recent U.S. Presidential debates is the availability of mental health treatment for post-traumatic stress disorder and depression among military veterans and civilian contractors working overseas. New medical and scientific research is providing health care professionals, in particular those that treat military veterans and civilians for mental health related issues, with new information.  The research concludes that "those with Traumatic Brain Injuries ("TBI") and depression are prone to poorer recovery, reductions in cognitive performance, greater functional disability, increased suicide attempts, and other social and sexual difficulties."  Understanding these issues is critical for civilian contractors who are seeking compensation to aid in recovery after suffering a brain injury.
Additionally, the latest medical research reveals that individuals with traumatic brain injury and depression "exhibit increased brain connectivity between multiple regions and sub-networks of the brain and the amygdala, the part of the brain responsible for emotional processing, compared to people with minimal depressive symptoms." For years, medical professionals, in particular those that work exclusively with military veterans and civilians, have been attempting to find additional correlation, if any, between traumatic brain injuries and the onset of depression, post-traumatic stress disorder, and other mental health related issues. This research represents a new chapter in identifying this medical relationship.
Research into Overseas Brain Injuries
This study is part of a larger research endeavor led by principal investigator Daniel Krawczyk, Ph.D., associate professor of cognitive neuroscience and cognitive psychology at the Center for BrainHealth. The Department of Defense-funded study "investigates the effects of a strategy-based cognitive training in veterans and civilians who have sustained a traumatic brain injury." The methodology employed for the study is important to note, where for the study, "researchers analyzed MRI scans of 54 chronic TBI civilians and veterans (31 chronic TBI individuals with mild to severe depressive symptoms plus 23 chronic TBI individuals with minimal depressive symptoms) and compared depressive symptoms using the Beck Depression Inventory-II." The fact that the research was primarily based upon actual medical exams, assessments, and data regarding veterans with TBI further supports its significance as it relates to evaluating the possible long-term medical challenges faced by these veterans. This research is important in evaluating, assessing, and diagnosing the long-term medical implications related to TBI and the subsequent depressive symptoms that may result.   
The relationship between TBI and depression has and continues to confound medical researchers and professionals, but this latest research provides some substantial additions, highlighting in part that there is a viable and causal relationship between TBI and the onset of depression-based symptoms. The "amygdala connectivity patterns will become a useful tool that will help clinicians objectively diagnose subtypes of depressive symptoms in traumatic brain injury and create individualized treatment plans." From a workers' compensation and a personal injury perspective, the new research highlights the various long-term implications that veterans and civilians may face when suffering from a traumatic brain injury and the additional mental, psychological, and other treatment that may be required as a result.
Health care providers may not necessarily provide the necessary treatment when they do not fully understand the relationship between TBI and mental health issues. As such, it is important that medical professionals be updated regarding such research, in particular that TBI is increasingly being linked to long-term depression and mental health issues that can continue to cause veterans and civilians significant disability, pain, and the inability to fully perform in the job duties that they use to.   
Our Firm
If your spouse or loved one suffered a traumatic brain injury and resulting depression or mental health issues while working outside of the United States for or as a U.S. government contractor, you should contact the Defense Base Act death benefit attorneys at Barnett, Lerner, Karsen & Frankel, P.A. Worker compensation and other legal claims under the Defense Base Act can be substantial and involve a complex and challenging process.
A qualified injury and workers' compensation attorney will work with the employer and responsible insurance carrier to secure the employment benefits owed to you and your family
under Defense Base Act policies. The injury and workers' compensation attorneys at Barnett, Lerner, Karsen & Frankel, P.A. are experienced in claims and benefits arising under The Defense Base Act and Longshore and Harbor Workers' Compensation Act and know how to advocate for your rights. Contact Barnett, Lerner, Karsen & Frankel, P.A. to get the advice and guidance you need so you receive the Defense Base Act death benefits you deserve.