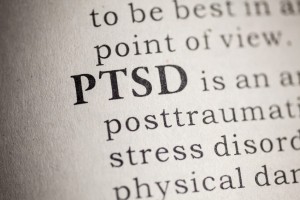 Post Traumatic Stress Disorder (PTSD) commonly affects all those who work in difficult environments overseas, including members of the military and civilian contractors. Unfortunately, the treatment of PTSD sufferers falls far below fair and reasonable standards. Advocates are beginning to ask questions about the support provided to these individuals in the hopes of spurring change.
New Investigations
For example, U.S. Senators Sherrod Brown (D-OH) and Rob Portman (R-OH) are requesting that the Army Inspector General conduct a lengthy and thorough Investigation of the discharges of over 22,000 military soldiers and veterans who were diagnosed with post-traumatic stress disorder and/or traumatic brain injuries (TBI) and were discharged as a result of "misconduct." As Senator Portman's Office has set forth by way of a public release, "I have long argued that the military needs to do a better job treating the invisible wounds of war, such as PTSD/TBI [and] I believe that punishing service members for misconduct without taking into account the mental health context that may have contributed to this behavior ignores the problem and could have long-term implications for the service members' care and treatment."
A number of various advocacy organizations have for years attempted to bring attention to the medical and scientific relationship between the traumatic brain injuries of those working overseas (like civilian contractors) and  post-traumatic stress disorder. This includes highlighting recent research "conducted on a United States base in Iraq [where] studying military personnel with mild TBI, researchers found that an increased risk of suicide was significantly associated with depression and the interaction of depression with the symptoms of post-traumatic stress disorder." Other research has similarly shown other causal relationships between traumatic brain injuries in military and civilian contractors and the onset of post-traumatic stress disorder, where "depression is the most common psychiatric diagnosis after brain injury; the rate is close to 50% [and] depression can affect every aspect of life [and] while people with more severe brain injuries have higher rates of depression, those with mild brain injuries have higher rates of depression than persons without brain injuries." 
Such research has formed the basis for the recent Senator's requests for an Army Inspector General investigation, largely based upon "media reports that the Army had discharged over 22,000 soldiers since 2009 "for misconduct after they returned from deployment in Iraq and Afghanistan and were diagnosed with mental health problems or TBI." This is significant because "as a result, many of the dismissed soldiers have not received crucial retirement benefits, health care benefits, and post-service employment eligibility that soldiers receive with an honorable discharge."
The fact that the Army did not take into consideration the role that traumatic brain disorder or posttraumatic stress disorder may have had in the "misconduct" that formed the basis for the discharges essentially means that the veterans were not afforded due process in the evaluation of their post-employment benefits. Many of these service members subsequently became civilian contractors–using their experience to continue work in challenging environments overseas. Unfortunately, this new work often exacerbated the PTSD problems. It is critical for all those suffering from these and similar ailments seek out help. Resources are available to provide the financial, medical, and social support necessary to aid in recovery. 
Our Firm
If your spouse or loved one was injured while working outside of the United States for or as a U.S. government contractor, you should contact the Defense Base Act death benefit attorneys at Barnett, Lerner, Karsen & Frankel, P.A. Worker compensation and other legal claims under the Defense Base Act can be substantial and involve a complex and challenging process.
A qualified injury and workers' compensation attorney will work with the employer and responsible insurance carrier to secure the employment benefits owed to you and your family
under Defense Base Act policies. Pursuing your claim under The Defense Base Act is a complex process and subject to many procedural and substantive requirements mandated by federal law. The injury and workers' compensation attorneys at Barnett, Lerner, Karsen & Frankel, P.A. are experienced in claims and benefits arising under The Defense Base Act and Longshore and Harbor Workers' Compensation Act and know how to advocate for your rights. Contact Barnett, Lerner, Karsen & Frankel, P.A. to get the advice and guidance you need so you receive the Defense Base Act death benefits you deserve.