Maritime Law
If you are hurt on the job, we are the team that can help you.Barry R. Lerner
---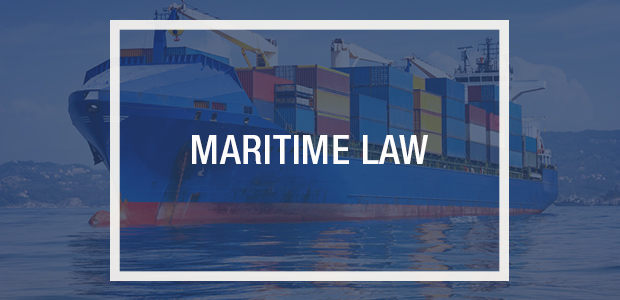 Maritime Law
The history of Maritime Law or Admiralty Law is fascinating and lengthy. The earliest maritime laws have been traced to Rhodian Sea Law, likely written between 600 and 800 A.D. These laws speak to certain naval laws ratified by the Romans, the profit-sharing of the seamen, what laws are valid on the ship and the apportionment of responsibility in case of theft or damage to the cargo or the ship. In those days, the Mediterranean Sea was the center of the shipping world, and the law evolved to address claims specifically dealing with the sea. Ultimately, our U.S. system of Maritime Law was based on Admiralty Law from England, which incorporated many of the ancient concepts.
The general scope of Maritime Law deals with the rights of injured seamen to maintenance and cure, with liability for personal injury to passengers, issues of maritime liens and mortgages and salvage and treasure salvage. This can be a complex area of law because international Maritime Law is a labyrinth of individual countries' domestic laws, international laws and treaties. It takes someone highly experienced in Maritime Law to sort out all the pieces of the puzzle.
Here in Florida we are fortunate to have a multitude of ways to engage in boating – the canals, lakes, waterways and the ocean provide many of us with the opportunity to pursue our recreational dreams. The ports are filled with ships loading exports and unloading goods from all over the world; our cruise industry is thriving, and there are many recreational boaters. The ocean and other waterways contribute to a large part of the Florida economy.
---
Maritime Navigation
---
Dedicated To You

We are dedicated to making sure you receive the justice you deserve for your case. Call today to see how we can help.
Experienced

With over 90 years of collected experience we are able to take on almost any case.
However, with so much boat traffic in our waterways comes the possibility of boat accidents or boats sinking and cargo lost or damaged. Sailors may be injured or killed while working on ships, or passengers may be hurt while on the boats. Maritime Law provides methods of compensation for those who have been injured.
For example, if you have been injured while working as a seaman on a ship, there are several possible theories of recovery: maintenance and cure, the unseaworthiness of the vessel, or recovery under the Jones Act. Sometimes a claim under all three is advisable. In this situation, you have aspects of Maritime Law, strict liability and a workers' compensation program, the interplay of which can be extremely complex. You need assistance from an attorney well versed in all three aspects of a case like this.
If you have been injured while a passenger, you may need to determine several issues prior to attempting recovery for those injuries. Such things as the country of registration of the ship can affect your rights and how you might go about obtaining compensation. It can be a maze, and you should have experienced counsel leading you through it.
The attorneys at Barnett, Lerner, Karsen, Frankel & Castro, P.A. have the experience necessary to successfully prosecute a Maritime claim. They will provide you with a free consultation, and help guide you through this complex and often confusing process.
We Are Dedicated To Helping You With Your Case.
---
Our Videos
Would you like to learn more? Still need a little more information? Our videos may help.
---
Get Started
Work with a team that cares about you. Our team has the experience and dedication to get you the justice you deserve.