Cruise Ship Injuries
If you are hurt on the job, we are the team that can help you.Barry R. Lerner
---
---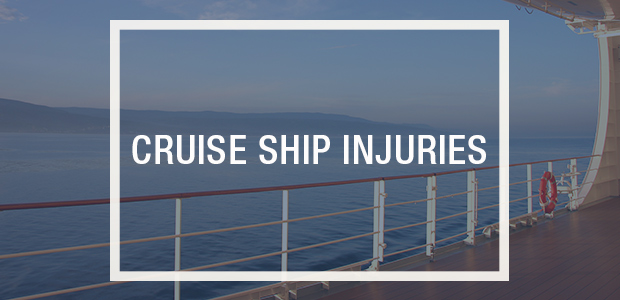 Cruise Ship Claims
A cruise ship vacation is something many people dream about and many enjoy cruising. Cruising is a very popular vacation choice. Florida is often thought of as the cruising capital of the United States, even the world. About four million people last year used Florida as the point of embarkation and debarkation for their cruises, making it one of the largest such destinations in the Western Hemisphere.
When planning a cruise, you are looking forward to some rest and relaxation and a worry-free vacation. For the most part, cruising is very safe, and you come home with lots of wonderful memories.
Occasionally, however, something happens which results in an injury on the cruise ship, or on a shore excursion sponsored by the cruise lines. There are numerous types of injuries that can occur in this setting. There might be slip and fall injuries, or injuries from falling objects. There may be unsafe conditions on the ship, such as very slippery decks or equipment left where it shouldn't be left. Sometimes there are issues with food poisoning or sanitation which result in stomach illness. A recent appellate case said that in some cases, medical malpractice by a member of the crew gives rise to liability for the cruise line.
Other very serious injuries might occur from assaults by a crew member or another passenger. Although usually cruise ships are very safe, a passenger might be the victim of a violent crime or sexual assault. More serious injuries might occur for a variety of reasons. These incidents can leave lasting emotional and physical damage.
Cruise ship lines are responsible for the people they have working on the ship. If a crew member has caused an injury to a passenger, either due to negligence or intentional acts, then the cruise line may be liable for compensation for those injuries. If the cruise line has negligently hired any of their personnel, for instance not performed background checks, they may be liable for the crewmember's actions.
Maritime Navigation
---
Experienced

With over 90 years of collected experience we are able to take on almost any case.
Dedicated To You

We are dedicated to making sure you receive the justice you deserve for your case.
We Are Dedicated To Helping You With Your Case.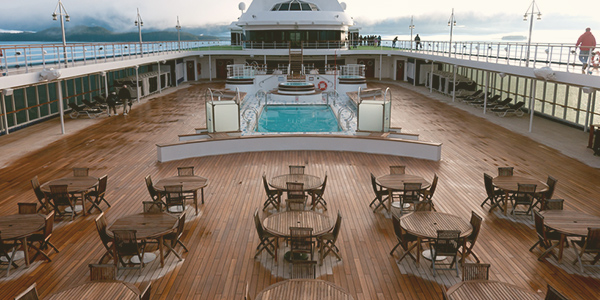 Sometimes the cruise line is responsible for the safety of their passengers even during shore excursions. If the cruise line had knowledge that a particular area had been experiencing high incidence of crimes, then they should not have allowed passengers on that particular excursion. Passengers who have been robbed or assaulted in these circumstances have been able to recover damages from the cruise line.
Occasionally there is major issue, such as a ship which runs aground, or sinks, or there is a fire on board , or it collides with another ship. If such an event occurs as a result of the negligence of the crew, and there are injuries, then the cruise line is held liable for those injuries. If the passengers must abandon ship, and there are injuries incurred as a result of the actions of the captain and/or crew, there may be compensation available for your injuries.
Not every injury suffered on a cruise is one which can be compensated. There must be some act of negligence or intentional behavior on the part of the cruise line or the crew.
Very Important!! Did you know that the terms on a cruise ticket are controlling as to potential lawsuits? You must keep and read the cruise ticket and each cruise lines has different terms. Often the ticket requires an injured person notify the cruise line of the injury in writing within 180 days of the accident and that a lawsuit must be filed within one year of the accident. Failure to file the notice within the 180 days and/or failure to file suit within one year are fatal errors which will end a claim. Also, the ticket identifies the specific court suit must be brought. Bringing or filing suit in the wrong court is a fatal error that means no recovery for the injured passenger.
If you have been injured while on a cruise, you should consult with an attorney knowledgeable in cruise ship injuries. Be sure they are experienced – ask how long they have handled these types of cases, and what is their overall experience. The attorneys at Barnett, Lerner, Karsen, Frankel & Castro, P.A. are experienced in cruise ship injuries, and will guide you in pursuing your claim.
---
Our Videos
Would you like to learn more? Still need a little more information? Our videos may help.
---
Get Started
Work with a team that cares about you. Our team has the experience and dedication to get you the justice you deserve.